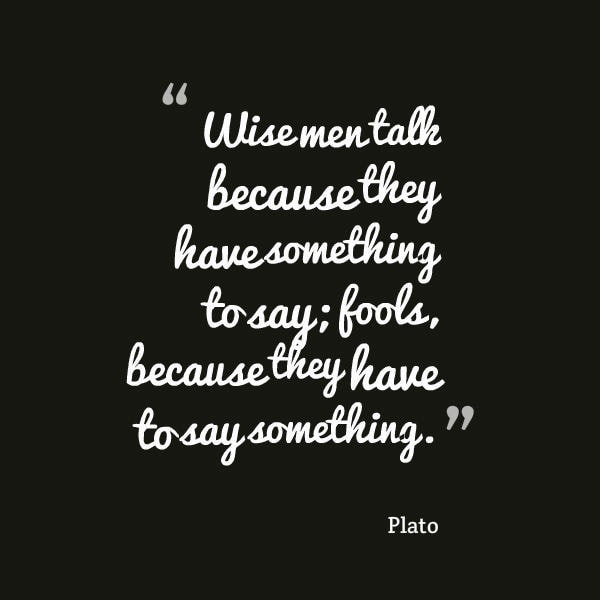 In 2011, The Radicati Group predicted that there would be more than four billion email accounts worldwide by the end of 2015. Back then, it estimated that "the typical corporate user" sent and received about 105 emails a day.  Fast forward to today, and the research firm says that number has jumped to 121 messages a day.
Though email can be the quickest way to say what's on your mind, at the exact moment you need to communicate your thoughts to the recipient, the sheer volume of messages that are exchanged make it all the more difficult to stand out in an already crowded inbox.
Whether you're among the 75% of small business owners surveyed by the Direct Marketing Association who called email marketing an "important" aspect of their marketing strategy, a corporate worker who relies on emails to communicate with others in your company, your vendors or your boss, or a freelancer trying to establish connections with new clients and peers, there's a right and a wrong way to write emails.
Here's a look at the new rules of email etiquette we all must follow–or risk being placed in the dreaded trash bin or spam folder.
Get to the point. Your subject line is the first thing your recipient may notice about your email–especially when it's read on a mobile device (which is now the case with 2/3 of all email messages). Craft a headline that's accurate, relevant and meaningful, based on what you know about the person on the receiving end.
A couple tricks to try:
Test your subject line by reading it aloud before you hit "send" to eliminate unnecessary words.
Pretend you've got  three seconds or less to explain your email on a friends' voice mail. Take note of what you say, and make it a coherent subject line.
Focus your effort.  If you're using email to generate business, focus on the marketing strategy most likely to provide the most bang for your buck. In the DMA's survey, more than half of respondents said that regular newsletters and welcome emails were important contributors to business goals. Fewer than 20% of respondents got anything worthwhile from birthday/anniversary-related offers, or product replenishment notifications.
Know when to hold–and fold.  Email is a communication that's hard to "undo." Consider how long you're willing to wait for a response when you send an email. If you need an immediate answer, pick up the phone and call the person or stop by their office. Whatever you do, don't send the email, wait five minutes–and call. It's overkill.
If you're sending an email whose "journey" you want to follow, like an invoice, a resume, or a request for an important conversation, consider a tool like Yesware that will sneakily "track" your email's status. Most people will ignore that "high importance" flag, or refuse to acknowledge that "read" receipt.
If you're using email to generate publicity, stick to the "one and done" approach. If you send a pitch to a reporter who doesn't bite, sending  a follow up email to see if there's interest is probably more likely to land you in the spam folder than result in a relationship. That doesn't mean you shouldn't send them another idea in the future, but be respectful of how many messages person likely receives in a 24 hour period. Lack of response is often a non-verbal "no."
 Be contextually appropriate. Email is an informal communication, but it's not a license to be sloppy, thoughtless in what you say or why, or presumptive in your relationship with the recipient.
Consider the impact when you send an email has on its ultimate fate. As mentioned above, most emails are opened on mobile devices. People tend to check email on their phone or tablet in the midst of doing something else: They're bored in a meeting, waiting in line at the grocery store, or sitting in traffic or on mass transit. If your email uses large graphics, or attachments or links that take longer to load or navigate than your recipient has to invest in it, adapt your message to your user–or risk getting send to the "trash" folder.
The time of day or night you send emails speaks volumes on how it's perceived, too. Save promotional or email marketing messages for the times a person is "off the clock" and reserve serious, business-oriented communications for the work day.  A slew of messages  about concerns with a project sent to a team at midnight will probably be taken a lot less seriously than one you hold off on sending until appropriate office hours.
Reserve those emoticons, caps, swear words, winks, explanation points and "LOL"s" only for those email recipients you consider friends.
Stop replying to all.  Hard to believe this rule is still being broken in 2015, but the offenders are still out there. If you're replying to an email on a mobile device, figure out how to reply only to the sender before you include a group of 20 unnecessary recipients in your response.